← Back to Product Listing
You Are BEAUTIFUL - Wood Veneer Print Mounted to Cherry-Wood Panel- Ready to Hang - Design Printed on Wood Veener with Wood grain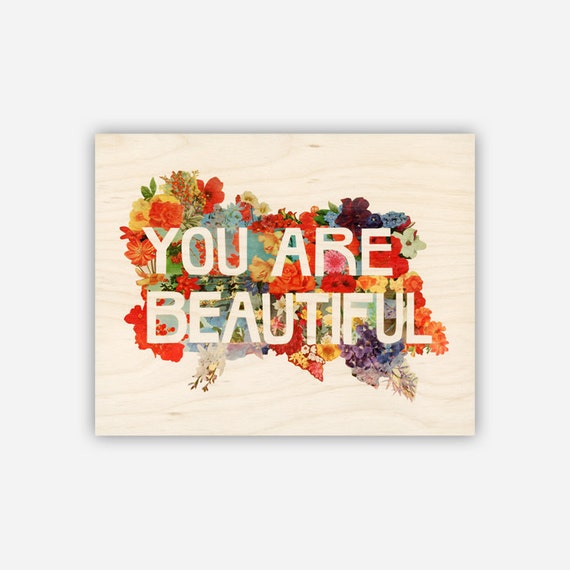 "YOU ARE BEAUTIFUL"
A graphic design of three words we all need to hear everyday- with simple floral illustration, printed on a white wash wood veneer. The piece can stand alone or is ready to hang with a keyhole notch.
PRINT:
Archival pigment print on wood veneer that is coated with an emulsion, allowing the veneer to accept and retain ink. Our wood veneers are smooth sheets of birch that offer a warm tone and subtle grain.
FRAMING:
The veneer is mounted to cherry-wood panel with a notch on the back for hanging.
SIZES:
8" height x 10" width x .8" depth
OR
11" height x 14" width x .8" depth

Abby Wynne for curio.