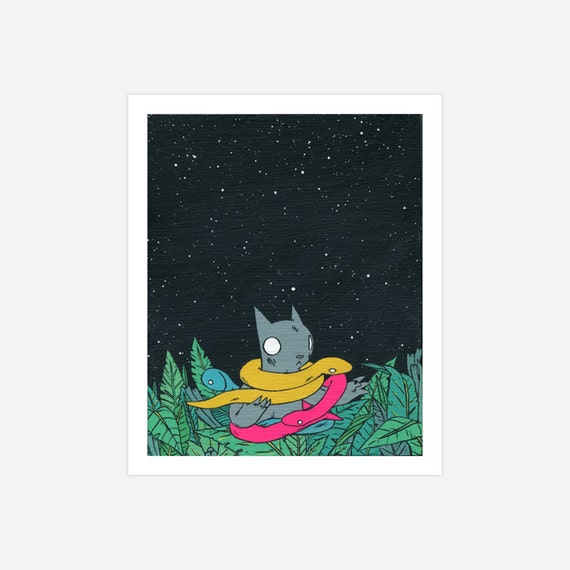 "CAT WITH THREE SNAKES"
Archival pigment print on Metallic Pearl paper. This archival pearlescent paper enables you to create stunning prints that previously could only be output in a darkroom. The metallic, high-gloss surface on this photo paper results in prints that are sharp, vibrant, and exceptionally rich-looking.

SIZES:
10" height x 8" width (image size) on 11" height x 9" width (paper size.)

Deth P. Sun for curio.