← Back to Product Listing
SNOWY NIGHT - Archival Photographic Square Print - Winter Scene in Nature on Metallic High Gloss Paper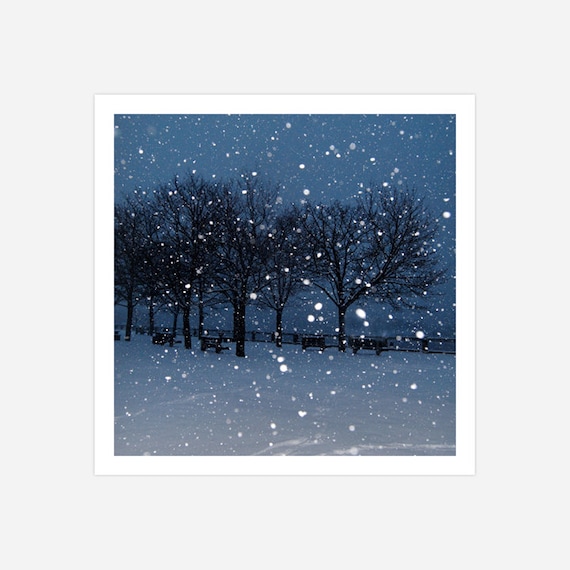 "SNOWY NIGHT" - a photograph that truly looks like a painting. Night time with snow falling with silhouetted trees, makes winter look so beautiful. The metallic paper adds a high sheen with an overall shimmering shimmering effect.
Archival pigment print on Metallic Pearl paper. This archival pearlescent paper enables you to create stunning prints that previously could only be output in a darkroom. The metallic, high-gloss surface on this photo paper results in prints that are sharp, vibrant, and exceptionally rich-looking.
SIZES:
8" height x 8" width (image size) on 9" height x 9" width (paper size.)
Traer Scott for curio.