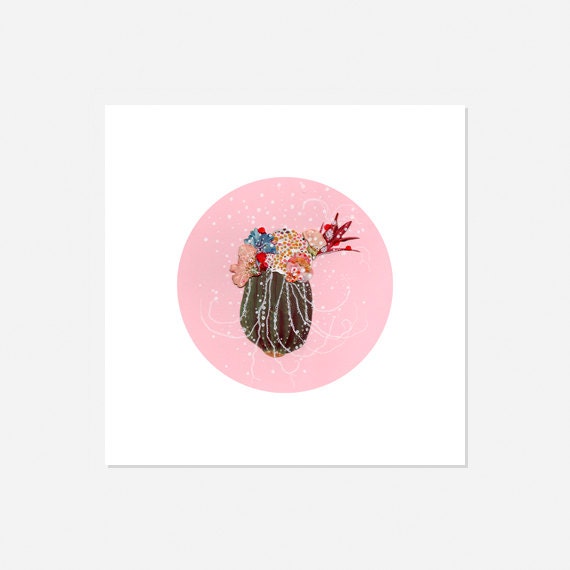 This unique, nature-inspired collage illustration is the best addition to any home or office desk.
Archival pigment print on Hahnemühle German Etching 310 gsm Paper. This paper has the subtle texture of an etching paper and a soft white tone. It is mould-made and inherently acid free, appealing characteristics that artists have enjoyed in Hahnemühle German Etching for over 400 years. This is the heaviest in our line of papers, giving the final print a substantial feel.
SIZES:
6" height x 6" width image size on 10" height x 10" width paper size.
Jenny Brown for curio.