← Back to Product Listing
Astro-Map Light : Illuminated Photo Art Light Panel - LED Light panel with Backlit Watercolor of Astrological Map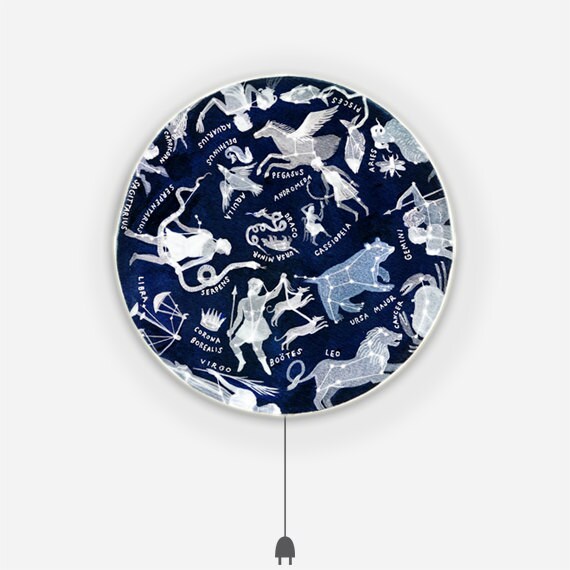 Illuminated watercolor painting of the astrological signs. Add to your home or business to provide a unique light source and beautiful piece of art.
Ready to hang with 0.5" inch float bracket and D-Ring.
Each LED light panel is made to order.
The panel measures 3/8" thick and is sold in as a 10" x 10" inch circle.
The reproduction of the Astro-Map is printed on a clear back-lit film, laminated, and then adhered to the panel.
Edges are treated and given a brushed metallic edge.
Comes with a 12 watt, energy efficient AC adapter cord that connects to the panel. Over 30,000 + hours of life in each panel!

Becca Stadtlander for curio.