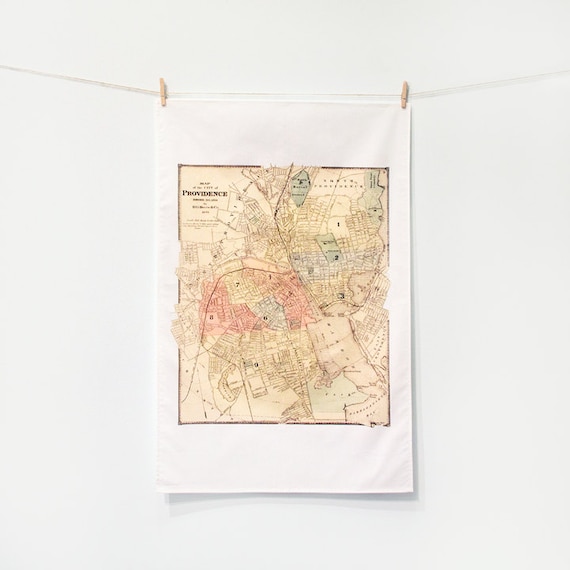 A very unique art piece in the form of a traditional tea towel. Trendy as a wall piece or a garment for a kitchen appliance.
D.G. Beers & Co. Vintage map of Providence, Rhode Island circa 1870.
Digital inkjet print on washable cotton popplin. Popplin has a flat, bright-white, tightly woven face. The smooth surface renders very sharp details. Each towel is hemmed with cotton thread.
Size:
18" width x 28" height